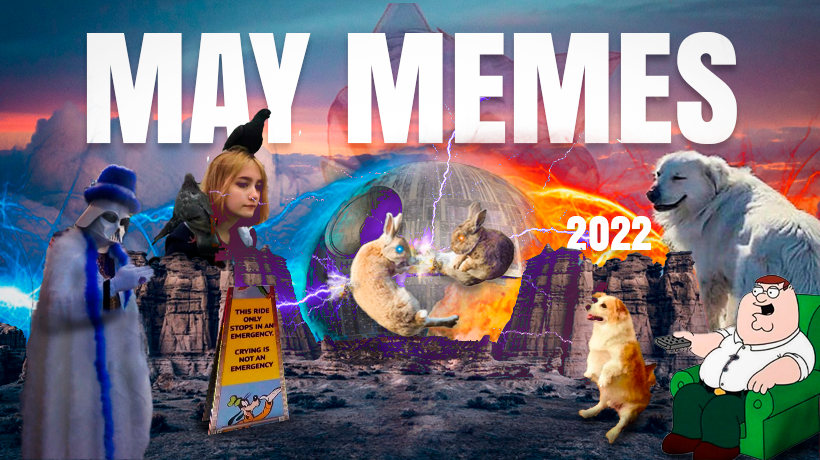 Memes are a unique and special part of the internet that everyone loves. They are always changing so it's difficult to keep up with them all but these were some standouts from this month that we think you'll enjoy reading about! In this article you will be able to see the best memes of each week of the month of May in Memedroid.
Top memes of the first Week of May
May is being a month full of memes. Memedroid is on fire and is ready to serve you the best memes of the month. Many things have happened during this first week, from special days like May The 4th (Star Wars day) to the the burning trial of Johnny Depp and Amber Heard.
But above all juicy, funny and varied memes that you will love and have fun keeping up to date.
Top memes of the SECOND Week of May
This second week of May has been great, these are the 10 best rated memes of Memedroid during this week. Doctor Strange in the Multiverse of Madness premiered on May 6 and Marvel fans have filled Memedroid with the movie's memes that you can see in our dedicated blog article. In this top 10 you will find the best random memes that will make you enjoy a great time.
Top memes of the THIRD Week of May
The third week of May has been fairly quiet. However, this week's top ten most voted memes are incredibly funny, from proud parents, to epic animals, to perfect moments caught on camera. Enjoy the best Memedroid memes of this third week of May.
Tribes in Kenya has done more good for the us then the current us elected officials on the higher electoral level
Top memes of the FOURTH Week of May
We ended the month with the best memes of the last week of May. We have lived the premiere of Top Gun: Maverick, we have celebrated the Memorial Day and in the top of the best voted memes of Memedroid we have from wholesome stories to great video memes. Enjoy!
Stay tuned for the best memes of each month!
We will continue updating our blog with the best memes of each month as time passes. In the meantime, you may want to check the top memes published today to keep laughing. Also remember that you can upload your own memes to Memedroid and share the fun with everyone!