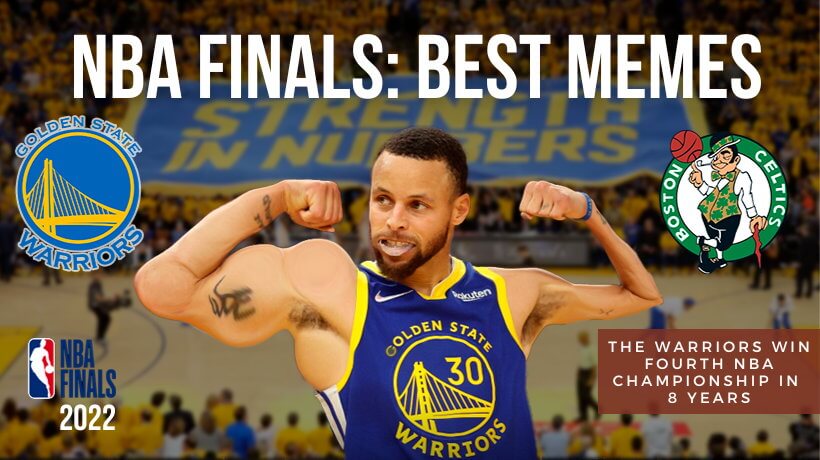 Stephen Curry and Steve Kerr's Golden State Warriors have won the NBA Finals on the evening of June 16, 2022 against the Boston Celtics. This is the fourth time they have won in the last eight years, and the Warriors coach Steve Kerr becomes the first person to win a championship in four straight decades.
The NBA Finals reached Game 6 with a score of 3-2 for the Warriors, the Celtics could not win the game that would have given them a chance to get the championship. With Steph Curry on point, the Golden State Warriors were able to take the result up to 4-2 with a final match score of 90-103, thus winning the NBA Finals.
As usual, NBA fans have made memes with all the main characters. Among those that stand out are memes of the king Steph Curry who won the MVP, as well as memes of the Splash bros, the popular Celtics player Jayson Tatum and the double of Klay Thompson.
The memes of the friendship between the fans of the Lakers and the Warriors during these Finals have also been part of the fun. The Lakers and the Celtics are tied in rings, so Lakers fans were Warriors fans during this night.
NBA FINALS: Best Memes
You're going to love the best NBA Finals memes. The Memedroid community has shared the best moments during all the NBA Finals games, and of course during Game 6 and the victory of the Warriors, the members have created incredible, funny and epic memes. We hope you enjoy them, and congratulations to all the fans of the Golden State Warriors!
You're watching the NBA Finals and all of a sudden it's game 6 and it can be over
Congratulations on the victory of the Warriors in the NBA Finals!
It's been a great championship, whether you're a fan of the Warriors or the Celtics or the NBA in general, we are sure you've enjoyed it. If you are a fan of the Celtics we hope that you have cheered yourself up watching some funny meme, but if you are still a little sad take a look to the top memes of the day.
Don't miss the best basketball memes from Memedroid, or just keep watching NBA memes, we know you love them!