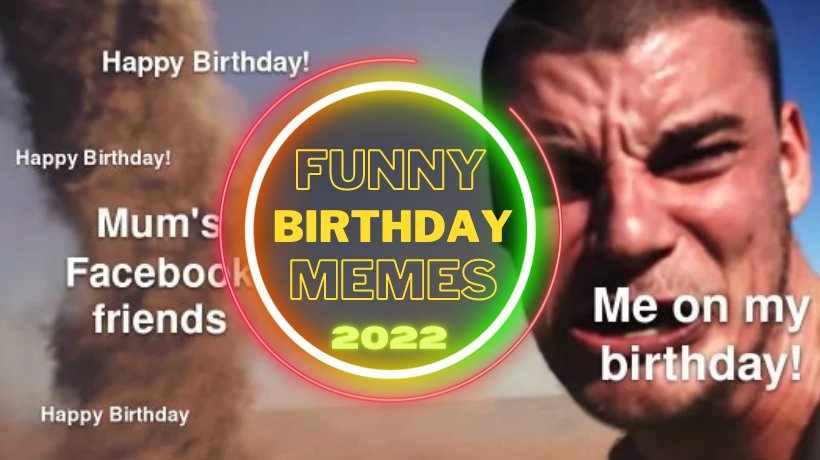 If you are looking for those lame happy birthday memes from Facebook this is not your article. This funny birthday meme compilation is a selection to really enjoy, laugh and share. The memes that you will find here are irreverent, real and great to send to your friend, special one or family member you really get along with.
Imagine that you wake up one day and it's your birthday, you calmly check your phone, answer some WhatsApp messages wishing you happy birthday and you get into Memedroid to look at the best memes of the day before having any real social contact and… Congratulations! You find this article. It is the best thing that could have happened to start your birthday off right. By the way, if this is your case, HAPPY BIRTHDAY! Yeah yeah, you're a year older but wiser and more experienced. Maybe your humor is more intelligent, skeptical and nihilistic, but you still love some stupid jokes for sure!
Now, feeling all that maturity in you, you are ready to laugh with the most funny birthday memes on the internet.
The funniest happy birthday memes
Surely you are tired of grungy old happy birthday memes. Luckily, at Memedroid we have fresh memes that you can share. You will enjoy memes that will identify exactly how you feel, situations that you have experienced and that will help you process the existential crisis of having a birthday.
When you grandma gives you a birthday card full of money
The Memedroid funny birthday meme compilation 2022 is over
If this is your day we really wish you happy birthday, and if you are a friend of the birthday boy or girl looking for funny memes to brighten their day we hope we have helped you. In Memedroid you can find memes of all kinds, the community shares awesome posts every day and you can see the best memes of the day in the Top Day section
If you still have some time, check out this article with the best emotional damage moments seen on internet conversations.