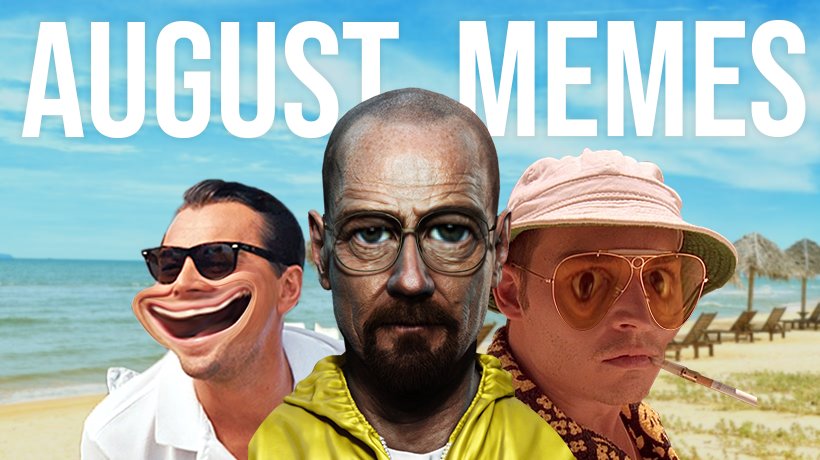 The eighth month of the year 2022 has arrived loaded with memes. August is an enjoyable month: many people are on vacation, it's hot and you walk around the house naked. Right now you may be checking Memedroid from your smartphone in a paradisiacal beach far from your home, or maybe you are in your room sitting really deep in the chair with the fan plugged in, waiting for your favorite summer video game to load.
August memes are usually crazy. There is a little bit for everyone, from funny memes with references to swimming pools, water and sun burns through the most random August memes to current August memes that refer to everything that is happening during the month.
Top memes of August
In August we have some of the funniest memes. In 2022, the August birthday memes and the hello August memes are some of the ones that generate the most interest, and in our selection, you will find the ideal funny and happy August memes to share.
House on a bridge over a river in order to avoid paying taxes
Share your favorite memes of August
Among the best memes of August you have surely found your favorites and you have let out the occasional laugh or a good half smile. Share them with your friends and feel free to upload your own memes to Memedroid if you haven't already. The community uploads thousands of memes every day, do you think you can create a meme ingenious enough to reach the daily top and the best memes of the month?
Some of the scariest August memes are those that refer to how little summer is left and how close the return to school, university or work is. Better not think about it and enjoy and laugh with the best memes of August in the meantime. If you like this format, visit the Memedroid blog to enjoy lots of fun articles.
We wish you a great summer and we hope you loved the funniest memes of August 2022. Next week we will publish the first part of the article with the best September memes, don't miss them! In the meantime you can check out the funniest back-to-school memes for 2022.