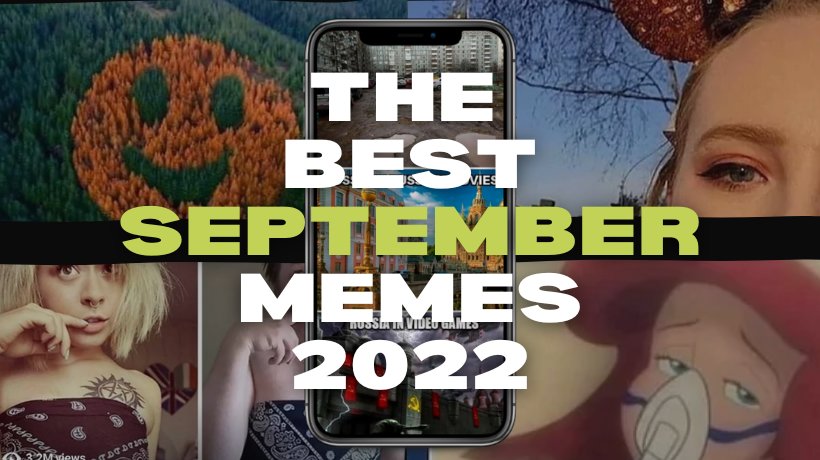 The summer holidays, the beach and the mornings without a hurry to wake up early are over. We are already in the ninth month of the year 2022, September is for many a new beginning, whether it be with the start of classes, entering university or changing to a new job. All these new experiences give the Memedroid community ideas for endless memes and people spend more time at home looking for fun.
In addition, we are lucky that in September not only you are doing things, but the world gets going and we have a lot of activities and premieres that we can enjoy, watch and make memes about. For example, two of the most hyped series of recent times are currently on the air, and we are following up on them with articles on the best House of the Dragon memes and Lord of the Rings: The Rings of Power memes.
And among other things, the iPhone 14 has been launched on the market so if you can't or don't want to buy it, check out the best memes and get on with your life in the meantime.
Top September memes
The funniest September memes for 2022 are here. As every month we will publish the top 10 best memes of each week of September and you can return to this article to see the highlights of every one of them.
#1 - September meme – The art of manipulation
Update: September 16
Update: September 23.
September is a great month for memes
How have you started the month of September? We hope quite well. Whether you are part of the Memedroid community or if you have come across this article on your way, we want to wish you a good start to the month and of course, if you are new, do not hesitate to join us, thousands of funny memes every day and a fantastic place to share your best memes and occurrences are waiting for you. To start, go through the best memes of the day, it is always full of very funny memes with the daily news.