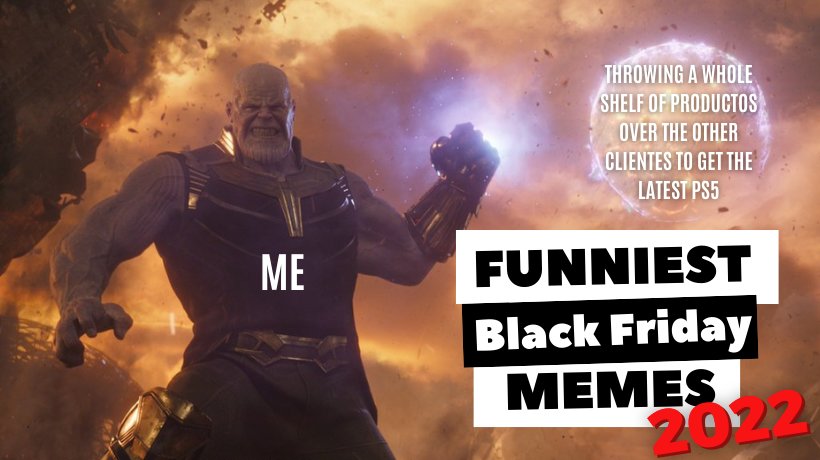 Black Friday, the day of suspicious offers, fights with the Karens of the world and personal satisfaction based on material pleasure that will rapidly banish. Without a doubt, this is a day that we all wait for to buy the tech gadgets we want so bad. But beware! As many of the memes that you are about to see warn you, make sure that the discounts that are convincing you are legit and they are not taking you for a fool.
The craziest Black Fridays are like zombie attacks, in some places there are riots, people with brain damage, giant queues and fights worthy of Dragon Ball. Some would say that the smartest thing to do is to buy online, but how cool it is to see a grandmother doing Jiu Jitsu to get an Xbox for her grandson?
Top 2022 Black Friday memes
Without further ado, let's go with the funniest Black Friday memes of 2022. Enough of excuses, take your best Black Friday meme ideas and upload them to Memedroid, there is no better feeling than a party of positives from the community.
Got more of those Black Friday deals?
---
Did you get any good Black Friday deals?
Tell us about your most epic Black Friday shopping experience, did you have to sell your house to buy a PS5? Sold your soul to the devil for a new pair of sunglasses? Or gave your leg as part of the payment for the new God of War?
If you've already spent all your money and need to brighten up your life, you're in luck because memes are free. Look at our selection of cursed memes or check out the newest Christmas memes.