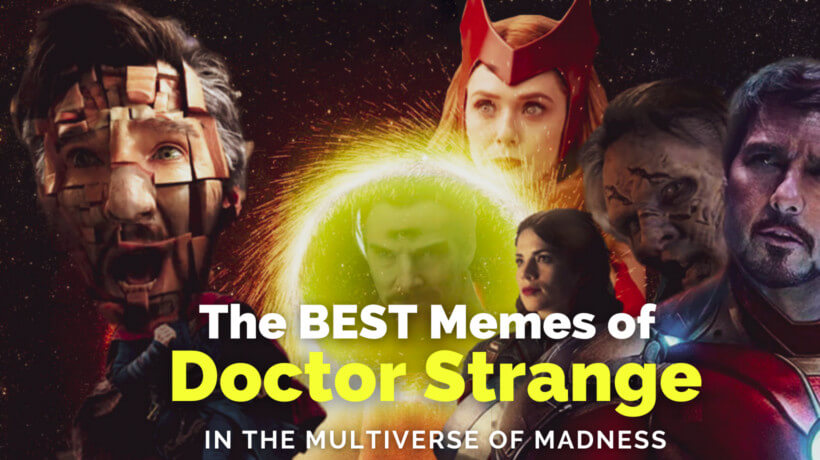 The Marvel Cinematic Universe has introduced many new worlds and dimensions to its audience. Doctor Strange, a surgeon possessing extraordinary intellect who becomes the sorcerer supreme, is one of Marvel's most prominent characters. However, in recent years he has been taken to new heights since his first appearance in his solo movie.
Benedict Cumberbatch, the actor that gives life to Doctor Strange has been in the most important movies of the MCU including "Avengers: Infinity War" and "Avengers End Game" and the incredible last Spider-man movie "No Way Home".
Doctor Strange (2016) was a great success with critics, garnering praise for its visuals, acting, story, atmosphere, humor, creativity in achieving balance between spectacle and personal stakes as well as themes related to science versus faith.
Doctor Strange in the Multiverse of Madness is another big Marvel success. Fans were expecting many cameos, famous actors, amazing scenes and of course, lots of memes.
It was released in theaters on Friday, May 6, 2022. In Memedroid you can post, see and comment the best memes of Doctor Strange 2. In this article we're featuring some of our favorite ones.
First, let's start with the best best memes without spoilers. If you want see the best ones with spoilers check them out down here.
Best Doctor Strange in the Multiverse of Madness memes (NO SPOILERS)
Doctor Strange in the Multiverse of Madness memes are among the best. The most popular memes with no spoilers are from trailers, leaks, and rumors. The premiere has generated many incredible memes. And Marvel fans have filled Memedroid with the best Doctor Strange in the Multiverse of Madness memes. First, we remind you, NO SPOILERS
Wanda Maximoff will be the main antagonist of the movie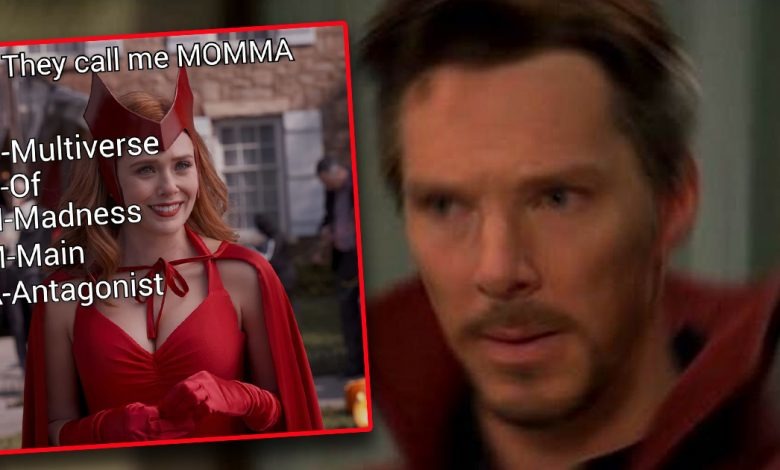 Elizabeth Olsen plays Wanda after her own Disney series WandaVision. We will see how she becomes the main villain and how she unleashes all her power.
Doctor strange traveling through the multiverse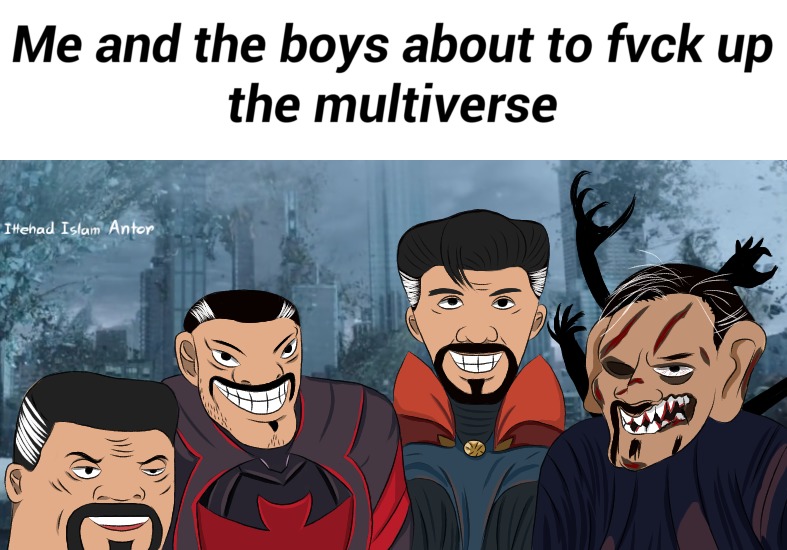 Doctor Strange traveling through the multiverse, meeting different variants of himself and other characters will be one of the main parts of the film.
Steven Strange asks Wanda for help in his search for information on the Multiverse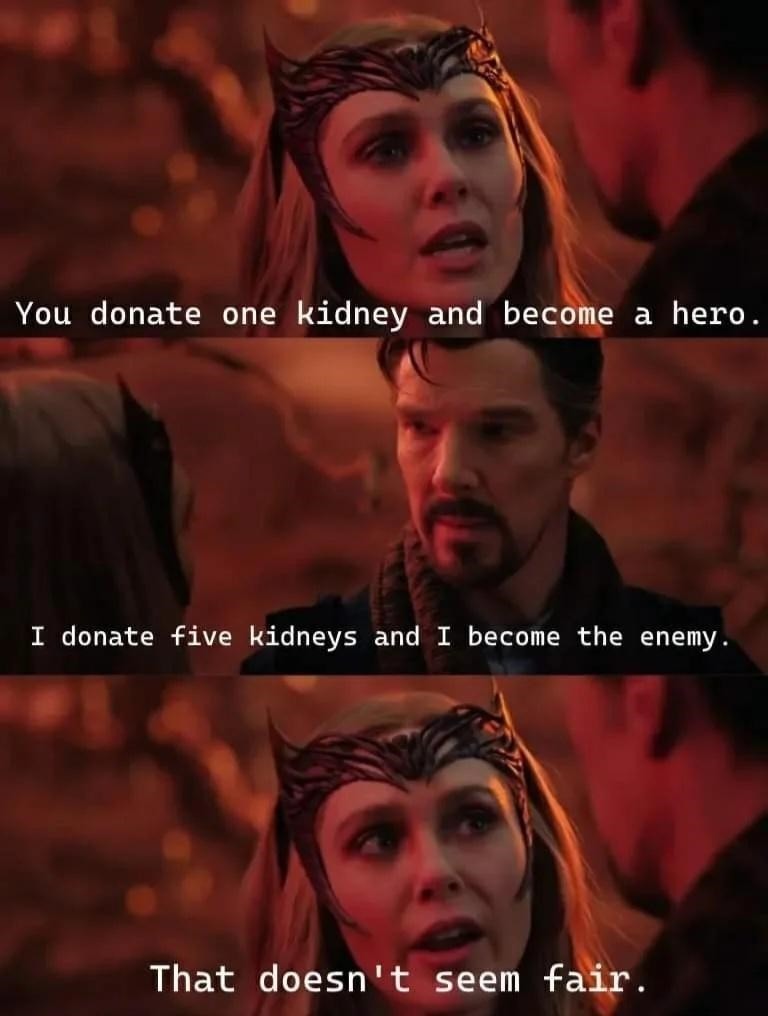 Will we see any Spider-Man in the movie?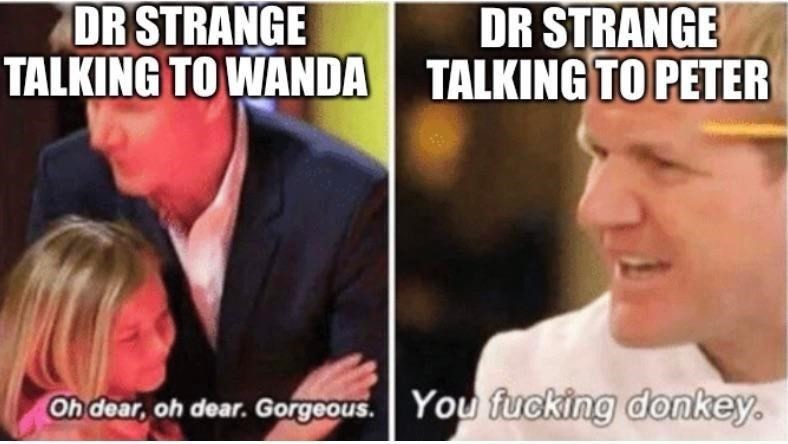 In the Spider-man movie No way Home, Doctor Strange was a fundamental part of the plot. And it was precisely his appearance that generated the most popular memes of the film.
Doctor Strange 2 promises to be one of the best films in the saga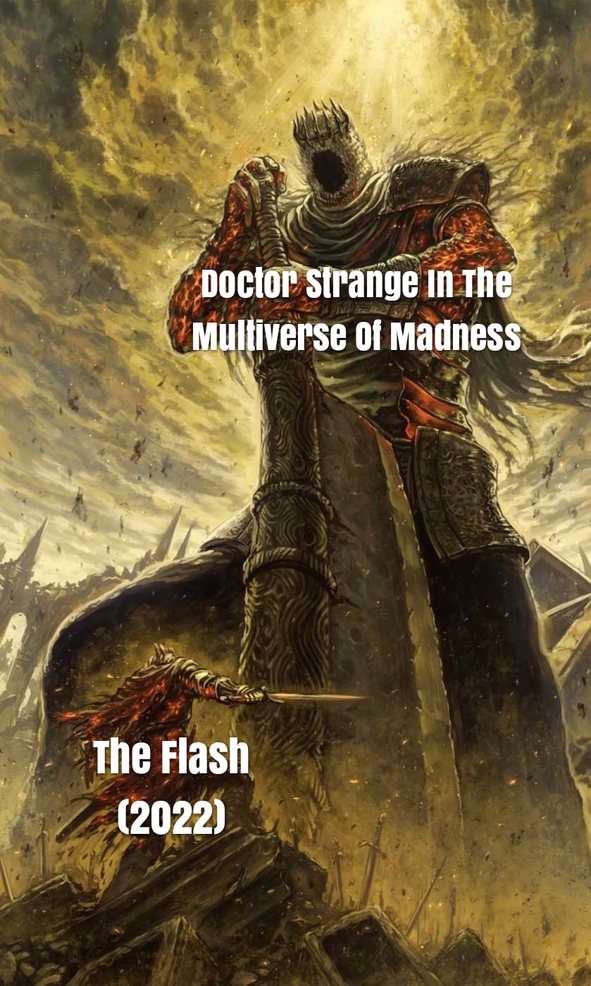 This Is probably the cleverest Doctor Strange meme yet

This meme of Doctor Strange turning back time is very powerful. We recommend that you use it carefully.
Meme of the variants of the multiverse in real life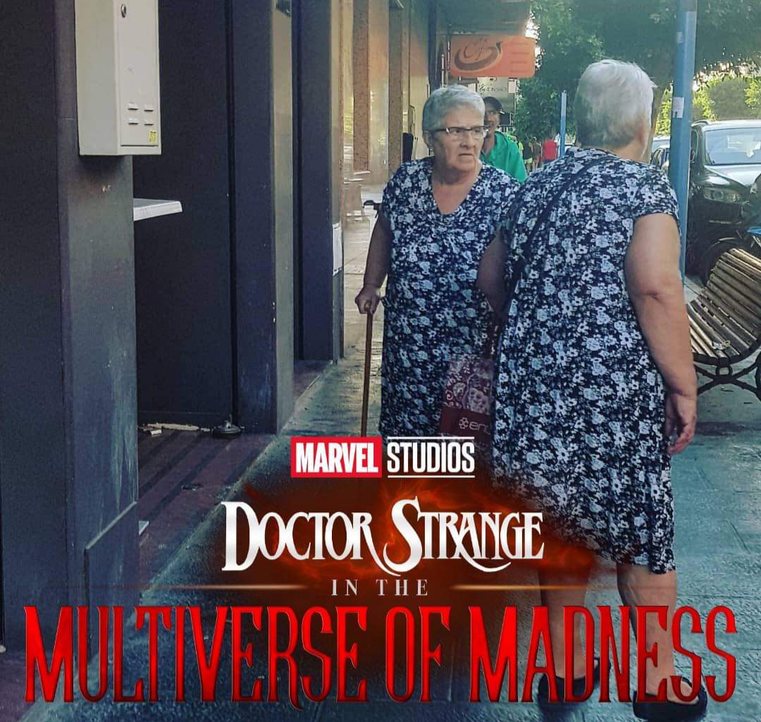 This is what happens when you play with the multiverse. The memes multiply and the grandmothers too.
Wanda in WandaVision vs Wanda in Doctor Strange 2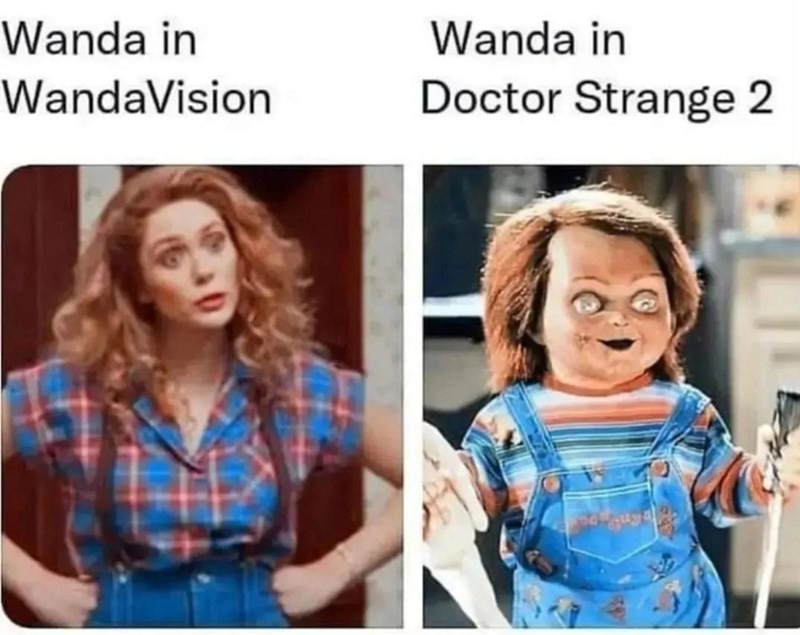 At the end of WandaVision we saw how Wanda took out part of her power after trying to maintain her dream life. Just by watching the trailers in Doctor Strange 2 we are going to see a more terrifying and powerful part of Wanda that will give rise to infinite memes.
Best Doctor Strange memes to get you ready for the movie (NO SPOILERS)
With the release of Doctor Strange 2, you need to be prepared. Memedroid has some of the best memes from around the internet so that you can stay on top of what's going on with one of your favorite superheroes. From funny memes to clever ones, we have it all for you right here in this article!
When you watch Dr Strange in a suspicious page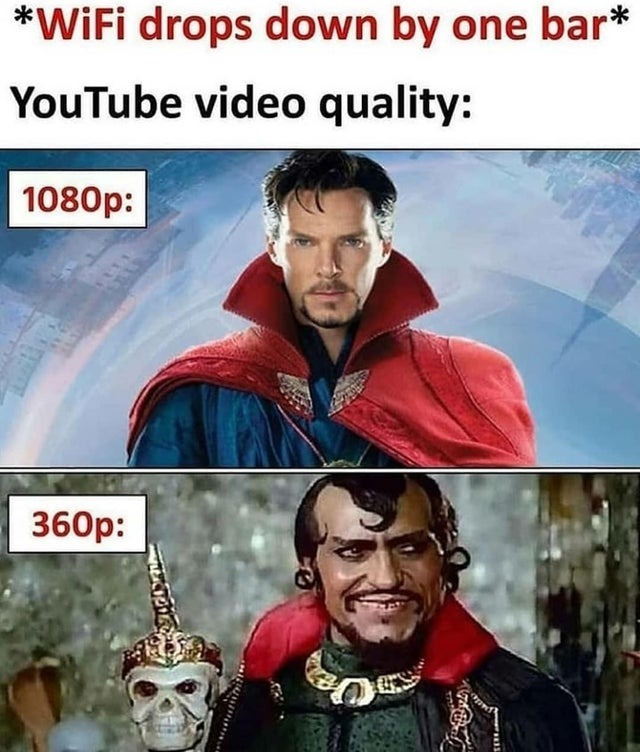 Doctor Strange in Thor Ragnarok vs Doctor Strange in IW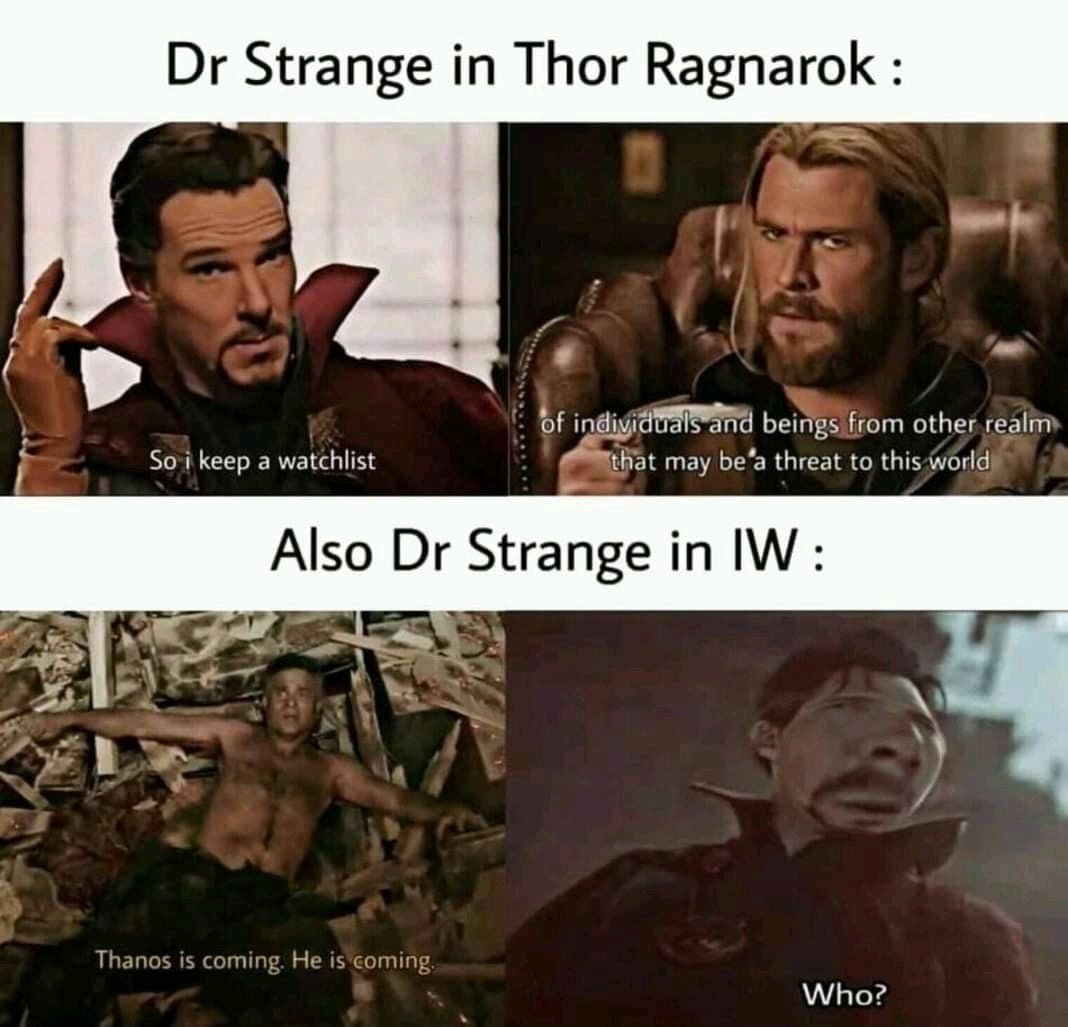 Wanda is the boss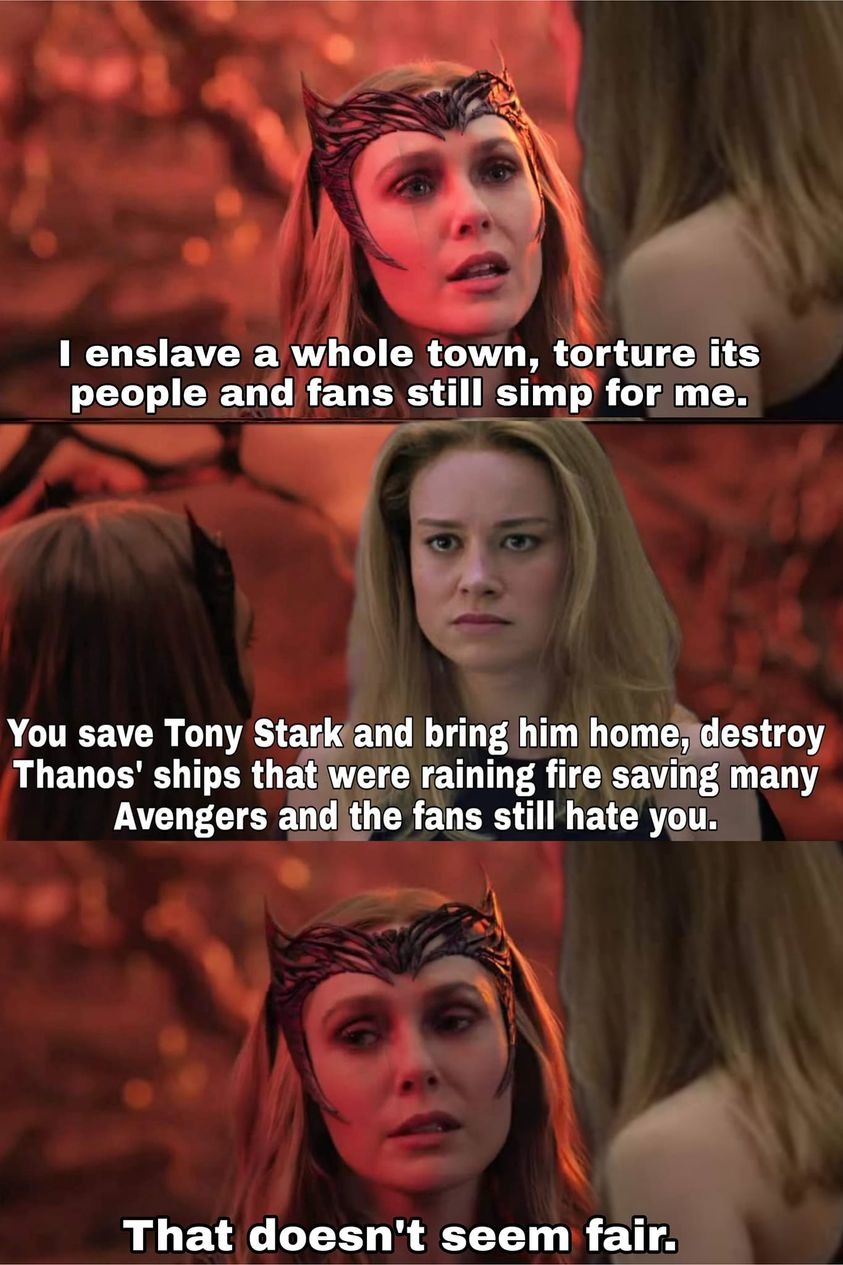 Meanwhile in the multiverse...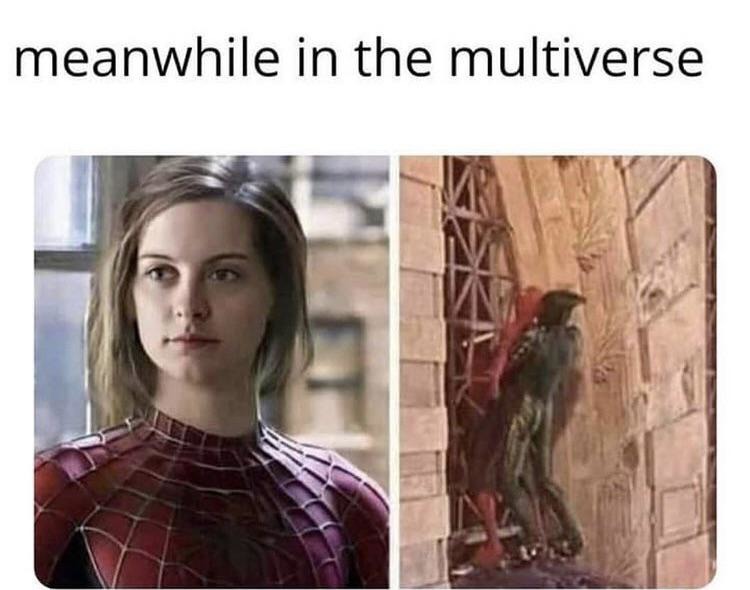 Probably after watching the Doctor Strange movie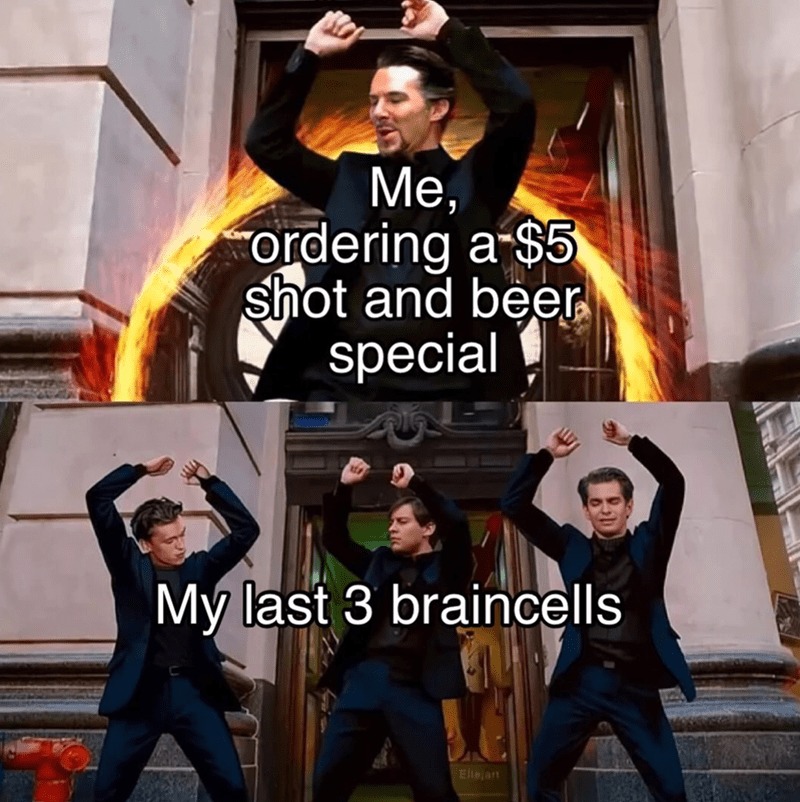 My sock in the multiverse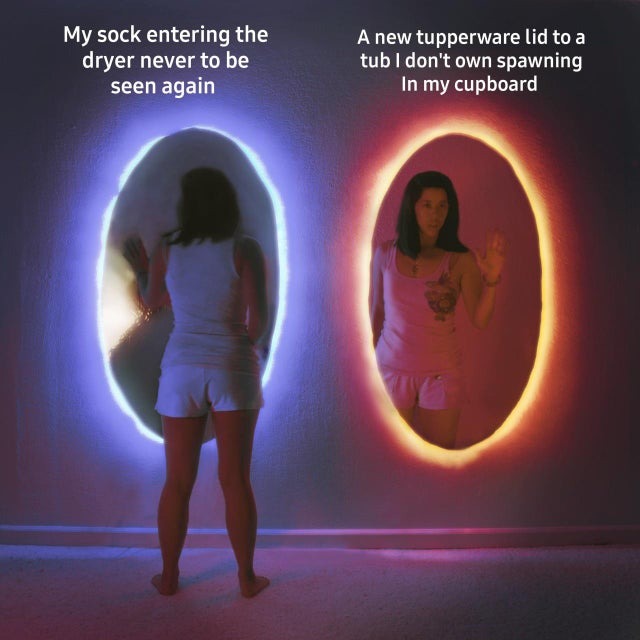 What if Dr Strange in the Multiverse of Madness started with this scene?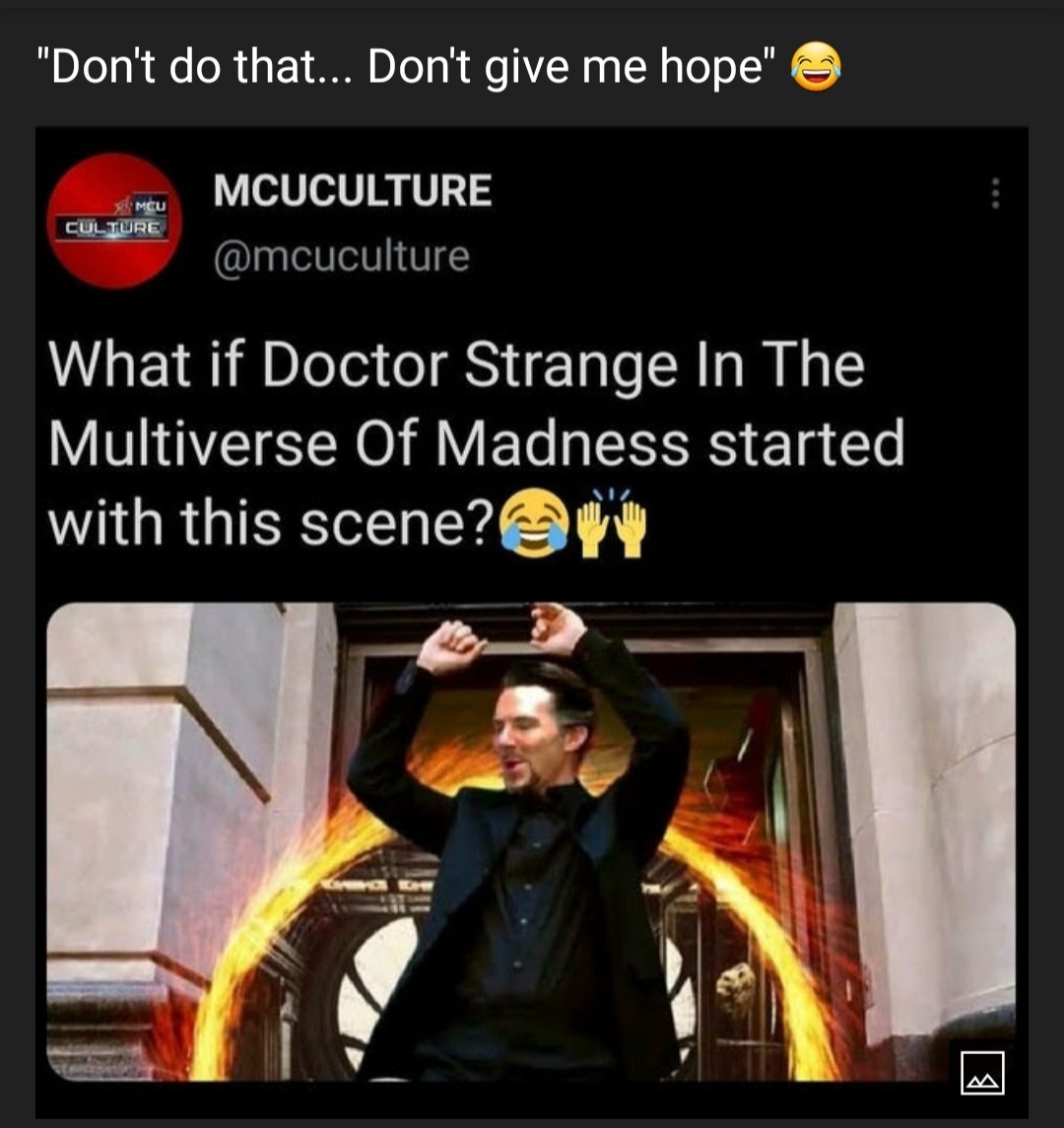 So how do we defeat Thanos?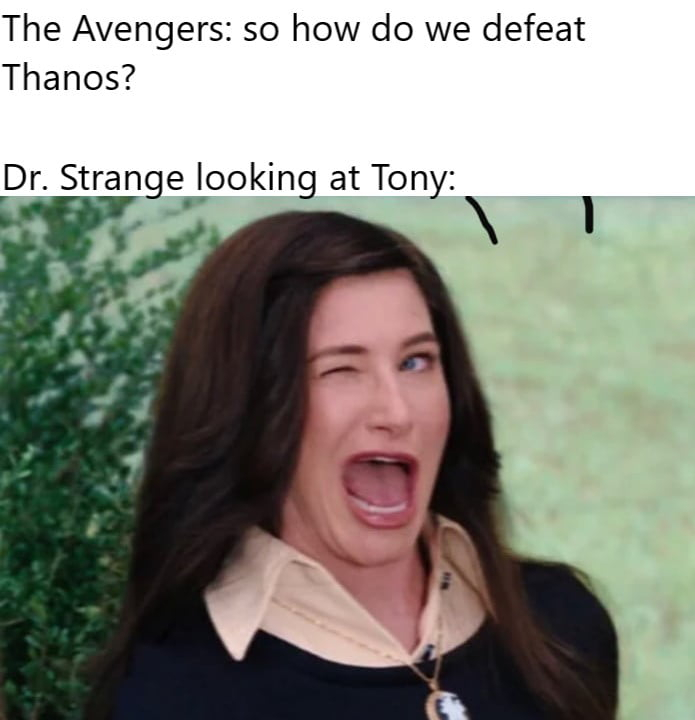 Can't get game ads if there is not internet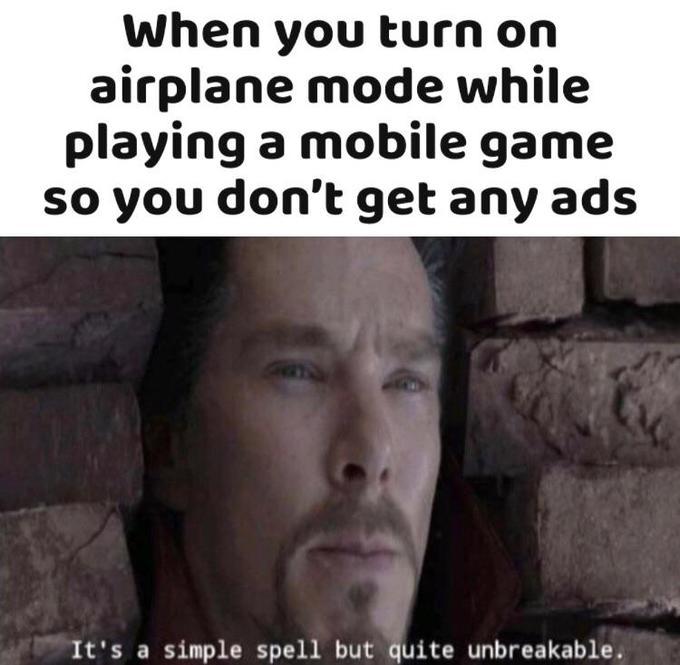 What Dr. Strange is trying to say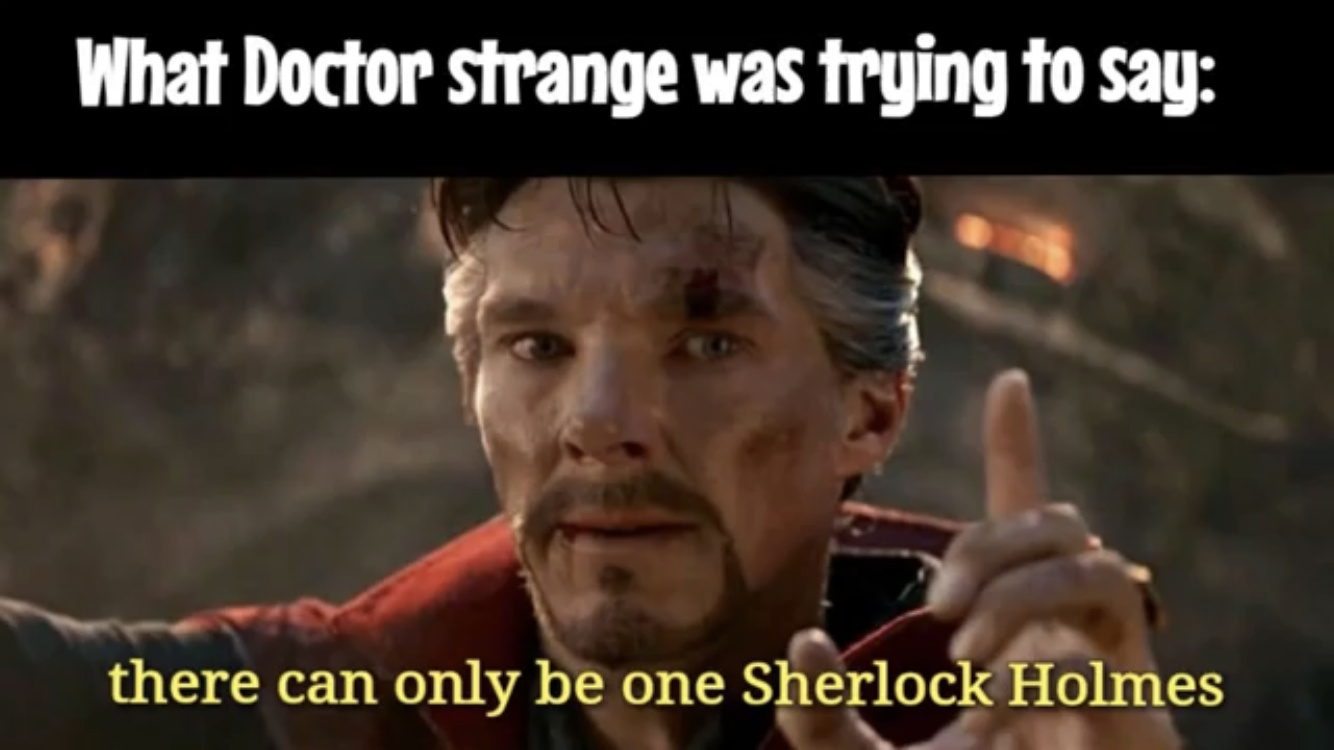 Avengers meme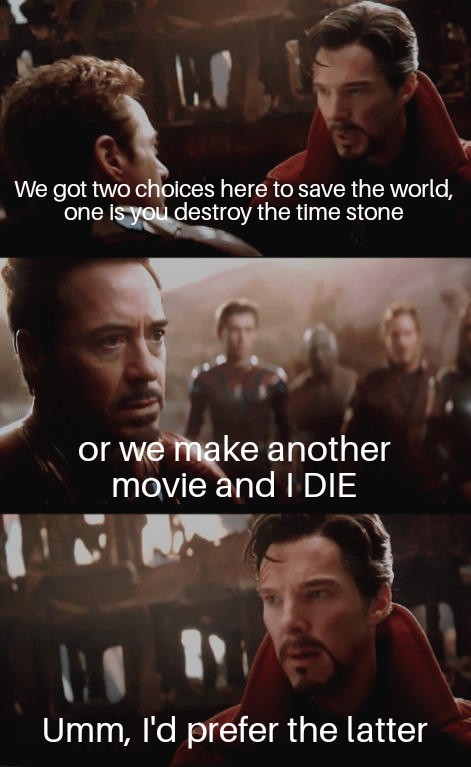 What Wanda really needs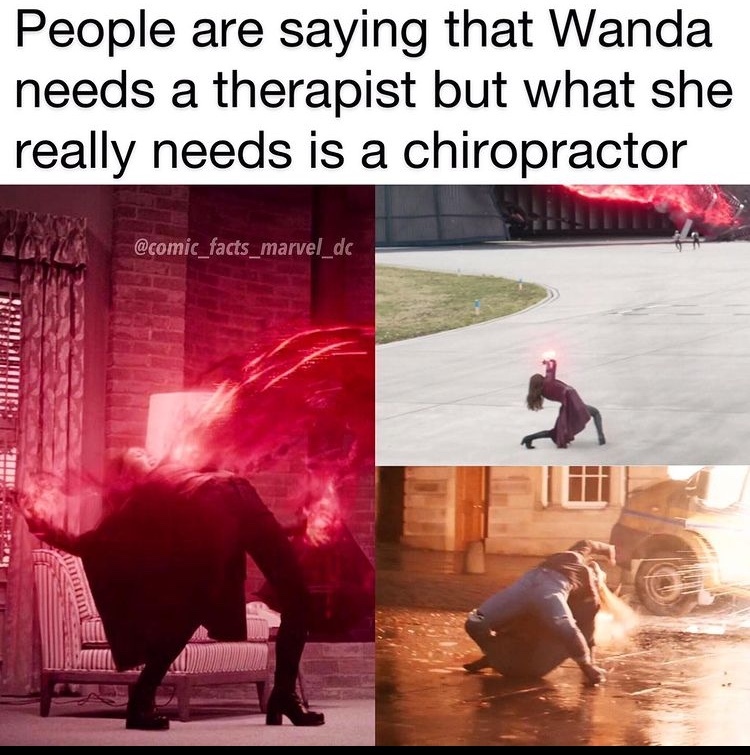 Superheroes dressed in red who lost their vision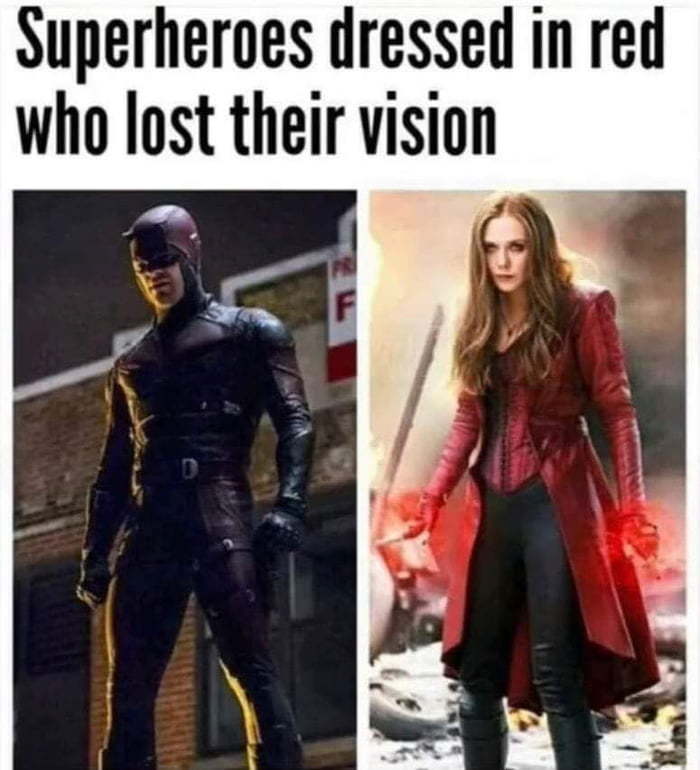 Best Doctor Strange in the Multiverse of Madness memes (WITH SPOILERS)
Doctor Strange's multiverse has been insane. We have seen a horror movie where Wanda has stolen the show. The most popular memes of Doctor Strange 2 are about the beating that Scarlet Witch has given to the Illuminati. The "Illuminati" from this universe is comprised of Reed Richards, Captain Carter, Captain Marvel, Charles Xavier and Black Bolt. All these characters have been victims of incredible memes for how little they have lasted in the movie.
Also, the new character America Chavez and her power to travel through the multiverse has been used to make many memes that will make you laugh.
Dr. Strange Spoilers with no context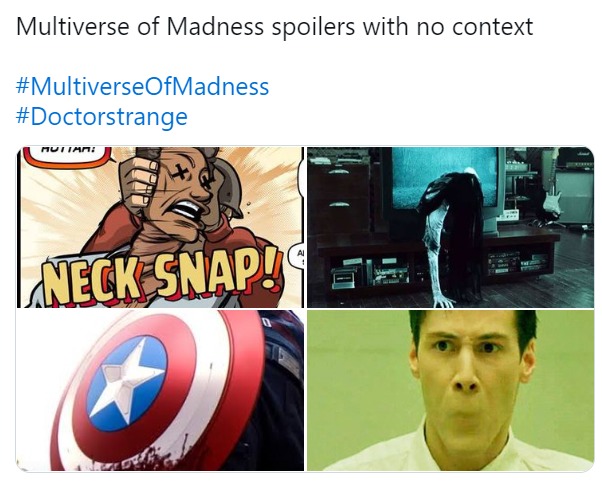 Looking for more?
If you are still hungry for memes take a look at our collection of Marvel and Avengers memes to keep the boredom at bay!